Graduate school is an odd season of life.
While many work full time during graduate studies, often others, like me, discover their graduate program isn't a good complement to a standard full-time job and seek alternate income while working towards the next career goal.
For me, a standard 9-5 hasn't felt like a good fit during even the most stable seasons of my life. Once I started graduate school full time, I found I needed to be creative in producing income.
These ideas on how to make an income in graduate school have helped make the lean financial season a little more comfortable and helped me become a little less dependent upon student loans.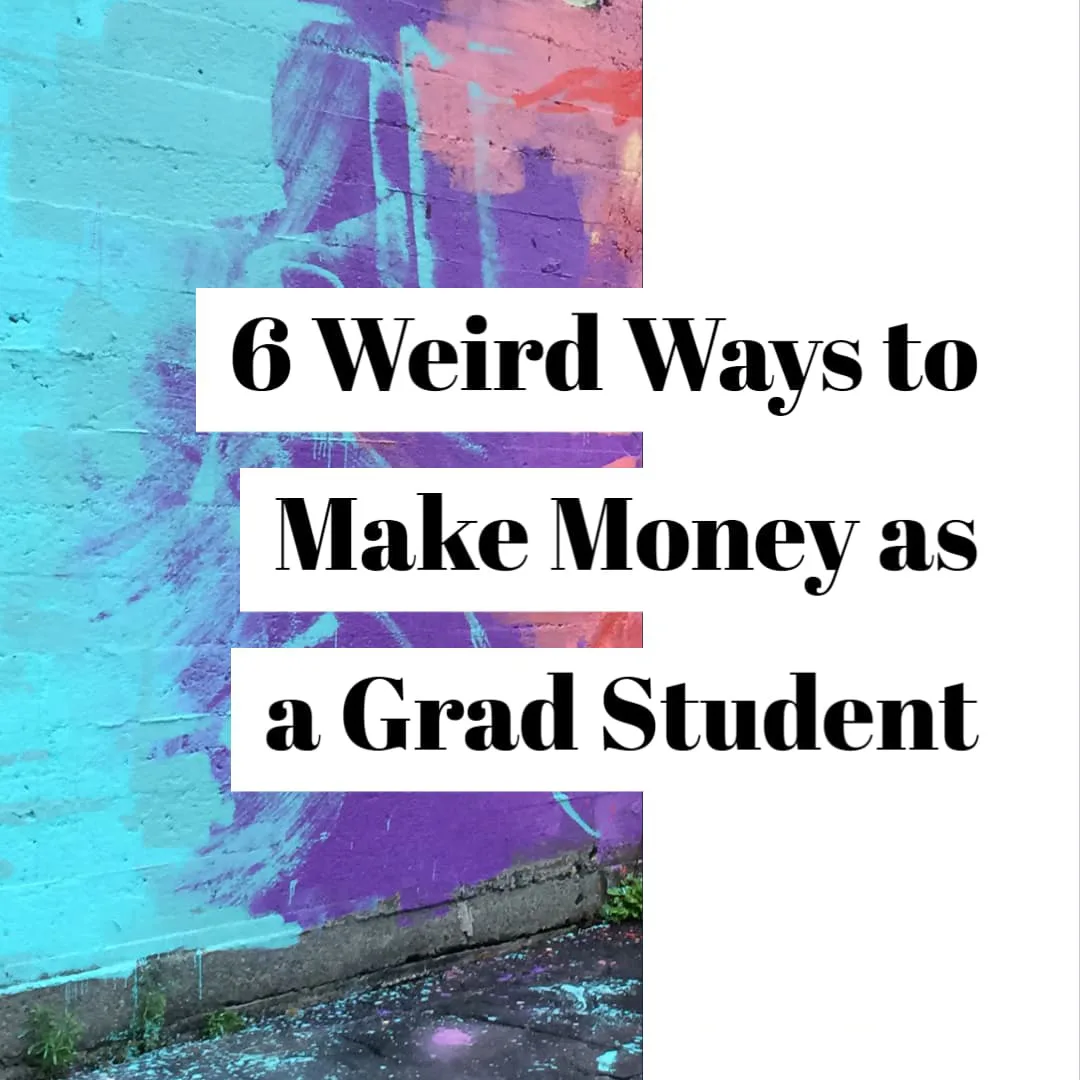 1. Flip Found Stuff as a Grad Student Side Job
Ebay, Etsy, Craigslist, and local resale spots are a great way to turn (legally) found objects into cash. Many apartment complexes have an area where useful but unwanted things are discarded for others to reclaim.
In my Seattle apartment building, I regularly found small vintage objects, name-brand textiles, or furniture that was easy to resell. I'd list furniture on craigslist and make $20-$50 just for meeting someone at the building's front door and letting them carry the unwanted item off. After a while, friends would give me a heads up on free items to claim and resell in their buildings.
If you befriend your apartment manager or volunteer to help with clean-outs, you may be able to claim even more free items to resell for cash.
In Seattle, where people are mobile and rapidly change jobs or relocate for promotions, it's not that uncommon for a person to move, forfeit their deposit, and leave behind all the stuff they'd rather not deal with moving. I've been able to score high-end rugs and art supplies from these abandoned belongings that management simply throws away.
eBay and Etsy are is the most profitable way to resell small, mid-to-high value items, while craigslist is an easy way to move large items quickly. A local buy/sell group on Facebook, thrift stores, and a Flea Market booth have also been successful avenues for me to turn found objects into cash.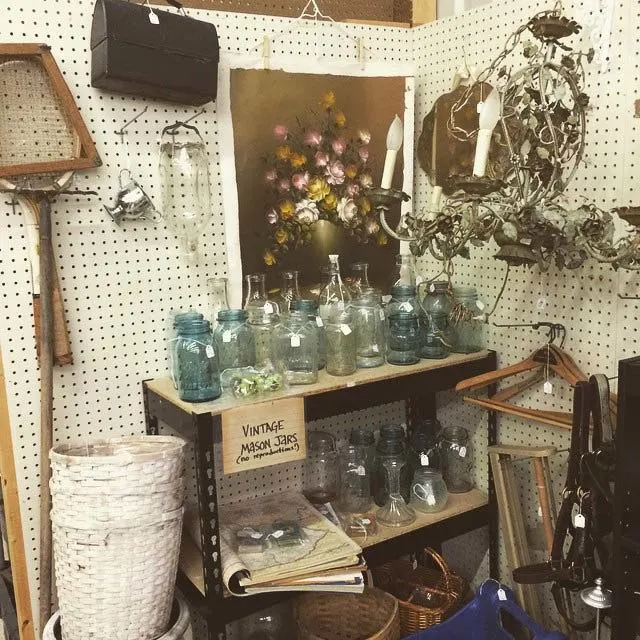 2. Credit Card Points
Ok, OK, I know, but hear me out: Credit card points are slow to accumulate, but do add up- they add up even faster if you pay your graduate school tuition with a credit card. (Check the fine print, though! After a few semesters of doing this, my school began charging a service fee that was equal to the amount of credit card points earned, so was no longer profitable.) Whatever way you accumulate your credit card points- use them wisely.
Generally, redemption as a gift card is the highest-value payout you can get on your credit card points, and you'll get a better payout if you wait until you have a large number of points. When you do cash out, don't necessarily choose the gift card you want– you're more likely to spend it carelessly. Instead, get a card to a popular store and resell via eBay for cash.
In 2018, I cashed out my points for a Lands End card and used the points from paying tuition to purchase a heavy raincoat that lasted several seasons in Seattle. In the summer of 2019, I cashed out my credit card points for a giant Best Buy Gift Card, which I then resold for only $15 under full value on eBay. I then used the funds as a downpayment on a solo trip to Croatia and Bosnia.
3. Market yourself as an Expert Writer by Blogging or Freelancing
Blogging has its advantages and disadvantages, and success isn't easy. But it IS possible to blog in such a way that you are able to both profit from your blog AND get additional tax deductions. Alternately, you can skip the hassle and technical difficulty of starting a blog and market your writing skills on Upwork or another freelance site.
As a graduate student, you are rapidly becoming an expert in your niche. Even though you haven't completed your degree program, you're still a budding expert.
After a few semesters, you'll know more about your field of study than the vast majority of the population. Plus, your knowledge will be more up-to-date on current research than most professionals in your field!
If you take the time to reformat your papers into easy-to-read blog posts, you can post them online or sell them to blogs in your niche.
And there may be tax benefits. For example, if you start a blog about The Best Coffee in Seattle and monetize that blog with ads or affiliate links, you may then be able to deduct a portion of purchasing coffee- or whatever it is that you blog about- from your taxes. Check with an accountant or tax preparer to ensure that the items you deduct are actually allowable and what portion of those costs may be deducted.
4. Find a Restockable Item to Sell
Have a friend who makes resin charms? Know a girl who's second-cousin runs a suitcase handle factory? A classmate who is closing out his party store inventory?
In the internet age, you can make a sizable side job out of selling the oddest of items. Online resale is a great way to make money as a grad student because you can work when (and only when) it's convenient.
If you can find a wholesale source for even 2-3 items that no one else sells online and that (preferably) you can restock reliably, you can make it work selling them online. Yes, even if they are weird, obscure, and niche items.
Find your product, list it at on eBay, and niche-appropriate sites, and get ready to ship. This may seem daunting, but once you've got the product set up to sell through marketplaces you'll find a steady side income growing. Consider utilizing Amazon's FBA fulfillment or a third-party fulfillment company for a worry-free option. With third-party fulfillment, I can trust my income will continue even when I'm traveling or busy with finals.
When I was in grad school I began selling an obscure craft product. By the time I graduated with my master's degree 2 years later, I'd accumulated a decent monthly income. When I decided it was time to end that project and start in the field I'd studied, I was able to sell the business to a new owner for mid-five figures and walk away!
5. Find your Skill and Consult
Where are you an expert? What knowledge do you have that businesses, non-profits, or organizations could profit from?
Don't be afraid to examine your graduate studies and either 1. develop a workshop, training, or teaching around what you are studying, or 2. whenever possible, utilize assigned papers to research topics you can specifically adapt for profit. Smart students write papers that will convert to valuable content for a marketable workshop, skill, or training topic.
A master's degree qualifies you as an expert and one great way to make money as a grad student is to start selling that expertise. Get a jump start on profiting off your studies by developing your research into a profitable platform.
For me, developing my listening and reflecting skills in my master's program helped me realize I had a gift for capturing the content of a presentation visually. I began marketing myself as a graphic recorder and within one year found myself being flown out to illustrate events and taking graphic facilitation gigs for major corporations.
6. Work as a Virtual Assistant
Virtual assistant jobs are work-from-home positions often with part-time, flexible hours- perfect for making money in graduate school. Pay for virtual assistants ranges from $20 to more than $50 per hour, depending on the VA's skillset. Virtual assistant jobs come in all shapes and sizes, from general admin like returning calls, answering emails, and scheduling, to advanced data analysis or marketing in niches adjacent to your study.
Whatever your field of study in graduate school there's a professional out there looking for a VA like you. There is an employer who would be thrilled to have the knowledge and expertise you bring as a budding professional.
To learn more about becoming a VA and snag your first VA position, check out The VA Connection Facebook group.
However you do it, creatively building your income during graduate school is a clever way to create flexibility in your schedule that can adapt to the seasonally hectic patterns of grad school life and reduce reliance on student loans.
These are a few of the ways I've found to bring in a little more cash during school- what are your tips?