There are few art supplies as versatile or beloved as Copic markers. The Japanese-made professional-grade markers are the gold standard when it comes to illustration, comics, and anime. Entry-level art supply makers often mimic Copic markers, but they are never rivaled.
What are Copic Markers?
Copic markers are artist markers available in 358 colors. Although expensive, these markers feature refillable ink and replaceable nibs- making them an eco-friendly professional art tool. The markers have a chisel tip and a brush tip, so artists can create both thick and thin lines. The ink is alcohol-based, so it doesn't bleed through paper, and it is also non-toxic. Artists love Copic markers because they are so versatile.
They can be used for a variety of projects, from illustrations and comics to anime. The markers are also refillable, so they can be used for years. And the ink is alcohol-based, so it doesn't bleed through paper. If you're looking for the best art markers, look no further than Copic markers. These versatile, professional-grade markers are the perfect choice for any artist.

Although traditionally, Copic markers were used for comic and anime illustration purposes, there are many crafty and creative uses for Copic markers beyond drawing and illustrating.
Copic markers were quickly adopted by bullet journalers when the bullet journaling trend began a few years ago, and are often the first choice in a bullet journal pen case. When I was in graduate school, I even used the unique grey markers to highlight my course notes from class.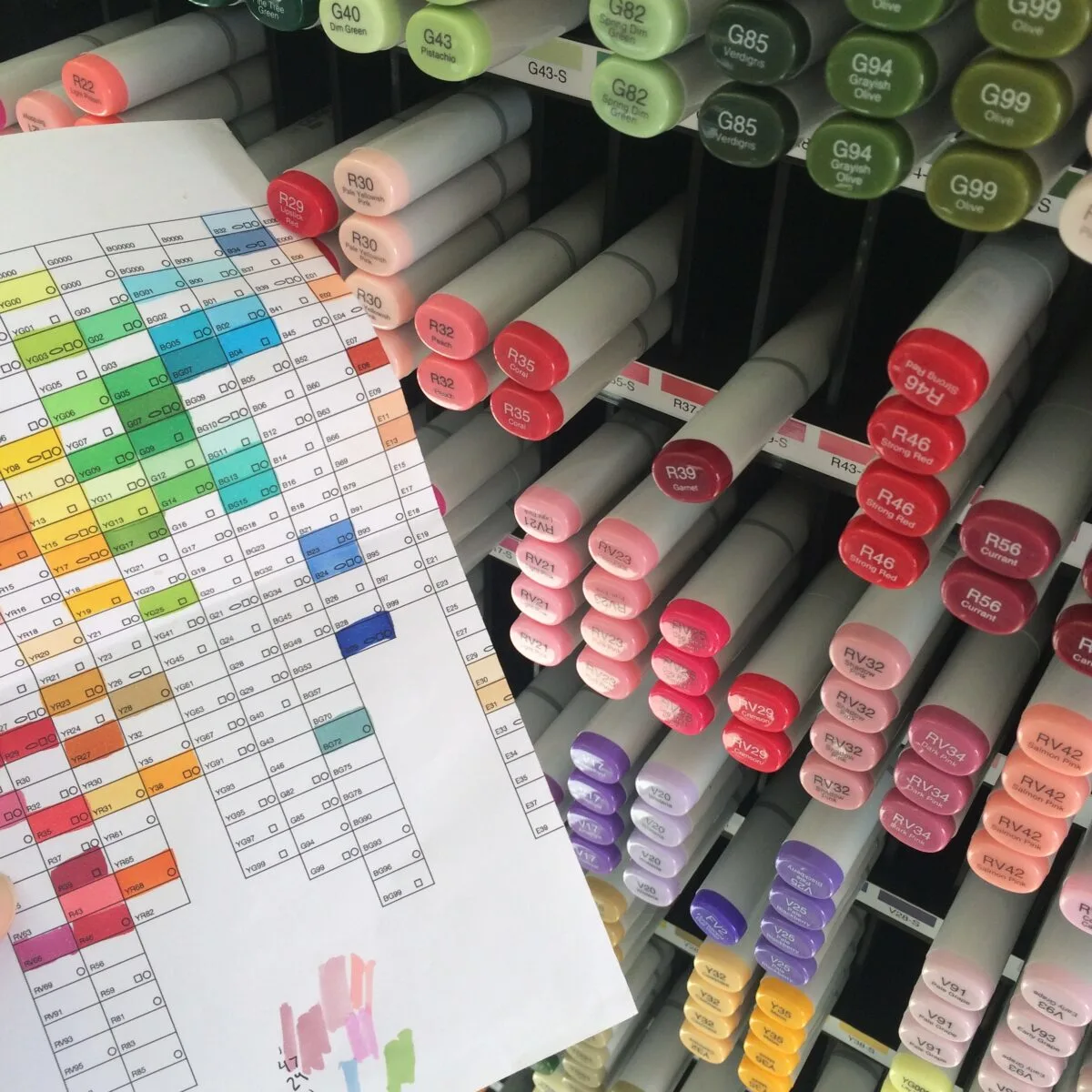 I remember when I first started bullet journaling a few years ago and everyone was using Copic markers. I was really drawn to the bright colors and the way they looked in people's journals, so I went out and bought a set. I quickly realized that Copic markers are not only great for journaling, but also for drawing and other creative endeavors. I now have a whole set of Copic markers and use them all the time. I highly recommend them to anyone looking for a good bullet journal pen.
Alternative uses for Copic markers
The seemingly infinite variety of shades, colors, and tones, that Copic markers come in make them an excellent choice for a huge variety of creative projects. For example, I didn't really realize how many diverse art, craft, and even home improvement projects that I was using my Copic markers on until I was thumbing back through the archives.
When I realized that I had written over 15 tutorials utilizing Copic markers, I figured it was probably a time for a roundup. Below you'll find a brief rundown of some of the projects for my blog that feature Copic markers. Many of them are bullet journal related, others are widely varied in textile arts, leatherworking, and even how to use Copic markers to color match paints and finishes for basic home repair!
4 uses for Copic Markers that aren't drawing:
Repair scratched leather furniture with Copic markers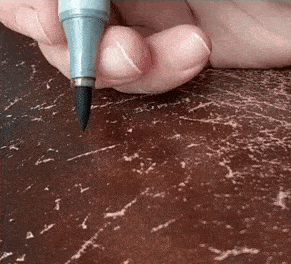 You can probably find hundreds- if not thousands- of furniture repair pens or messy dyes to repair scratched leather furniture. The former virtually never match the finish color well enough to actually be an effective coverup, and messy dyes tend to make a huge mess. After experimenting with Copic markers, I discovered that they are the perfect alternative to messy dyes and coverup pens, learn how to use Copic markers to mask scratches on any color of leather. (Hint: they also work on boots and purses!)
Make vibrant class notes with Copic markers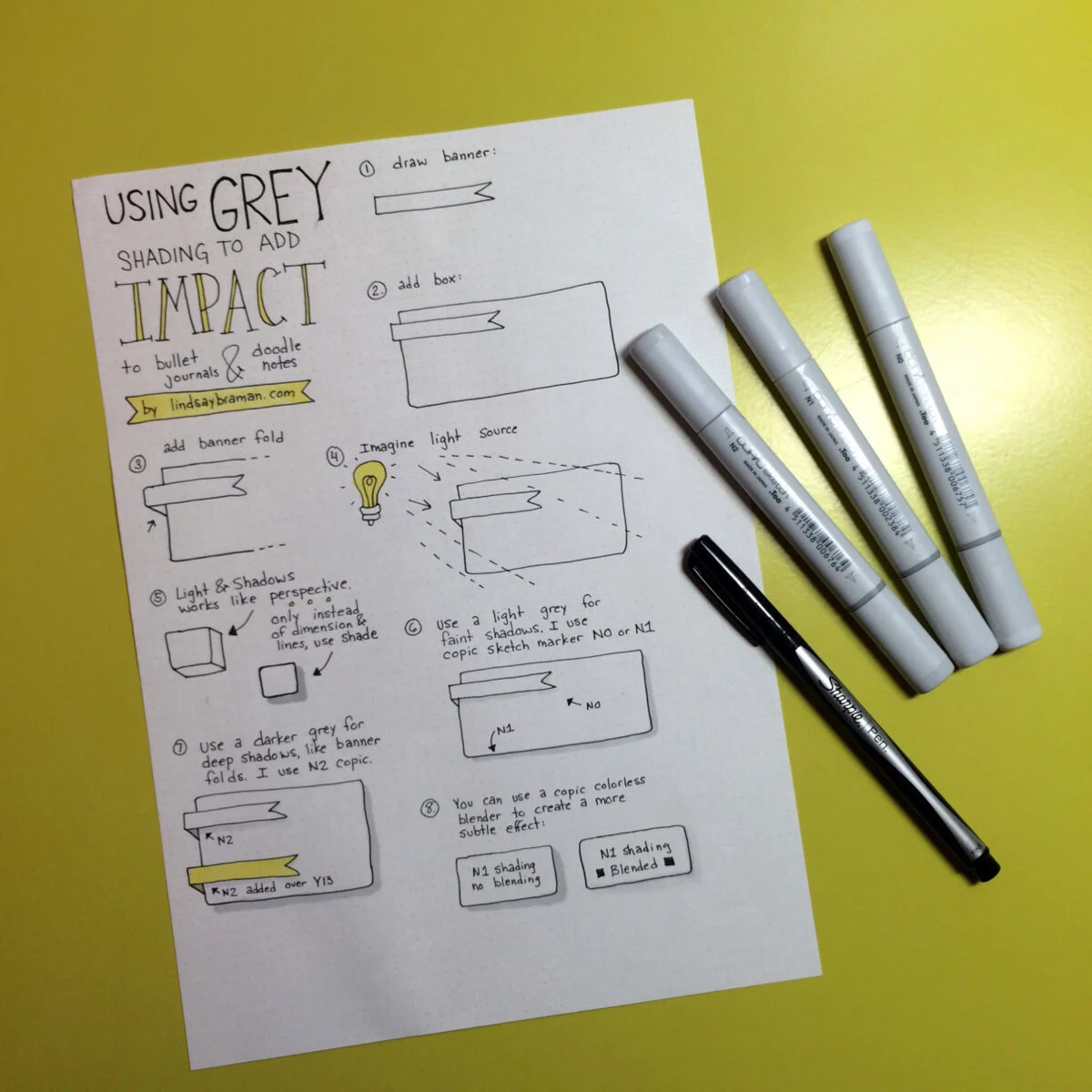 Even if you are not an artist or illustrator, Copic markers can make even boring course notes vibrant, beautiful, and most importantly: easier to remember. Unlike highlighters, which come in abrasively bright shades, you can choose from hundreds of Copic shades to create visual markers in your class notes. You can create a visual color-coded system to help you study, or just find the perfect shade to make your handwritten class notes more exciting to make and study.
I've included Copic markers in my sketchnote kit for creating sketch notes in high school and college classrooms and written an entire post dedicated to the glories of working with simple grayscale Copic markers
Re-Dye leather with Copic Ink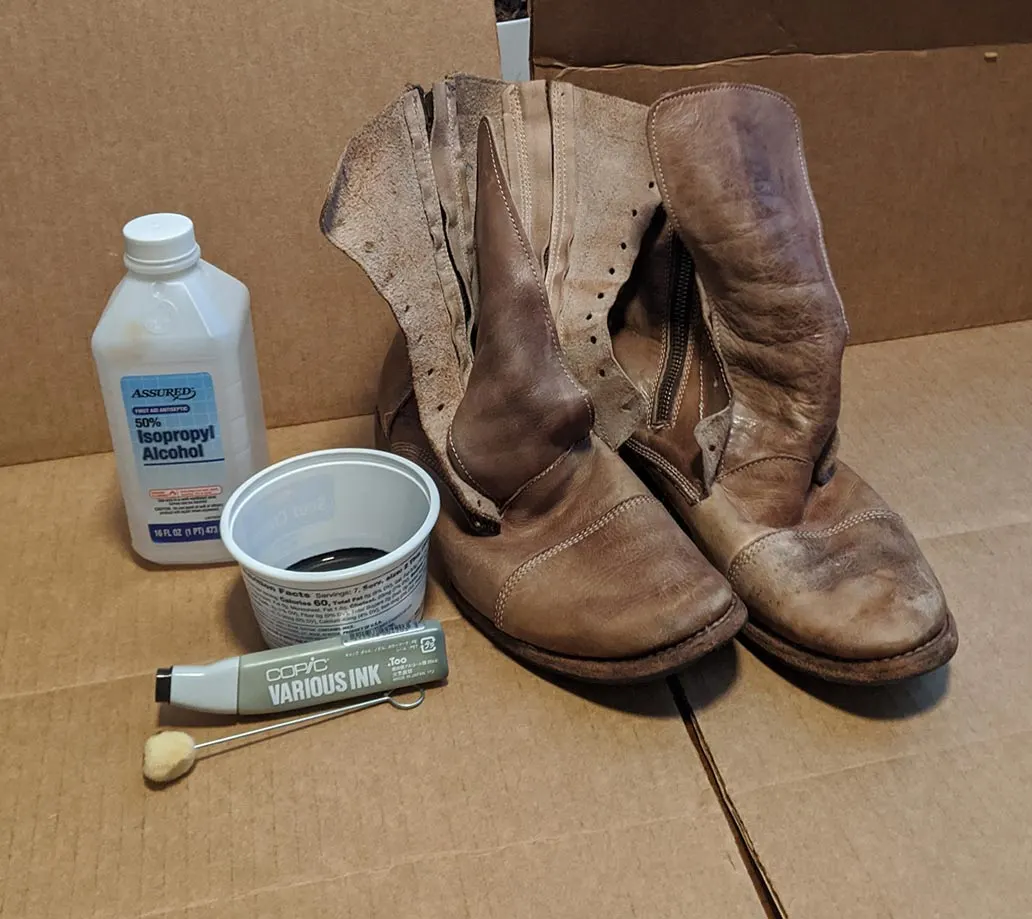 Can you believe the Copic ink can be used to dye leather? It can! While traditional leather dyes are only available in a few traditional hues, alcohol-based Copic ink brings vibrant pigments and hundreds of different shades – you can even mix your own by mixing different colors of inks.
5 More ways to use Copic markers
One of the great things about Copic markers is that they can be used for a variety of different projects. Whether you're a professional artist or a beginner, these markers can help you create beautiful works of art.
I've also used Copics in my tutorials for how to grow a visual vocabulary for students taking doodle notes in school. I've been doodling for as long as I can remember. It's always been a way for me to relax and just let my mind wander. I never really thought about it as a way to learn or grow my visual vocabulary until recently.
I started using Copic markers to color in my doodles and I was amazed at how much more detail I could add and how my work started to pop off the page. It was like my doodles were coming to life! Now, I use Copics all the time when I'm taking notes in school. I find that it really helps me to focus and retain information better. And, my classmates are always asking me to show them how to use the markers to doodle too! I'm really glad I discovered this tool for growing my visual vocabulary. It's been a game-changer for me and I'm sure it can be for others too.
Here are just a few of the ways you can use Copic markers:
1. Draw or paint a picture:
Copic markers are my go-to choice for any kind of detailed drawing or illustrating. The ink is always rich and vibrant, and there's such a wide range of colors to choose from. Plus, the markers are nice and fine-tipped, so you can really get into the nitty-gritty of your work. Whether I'm adding finishing touches to a comic or creating a whole new piece from scratch, Copic markers are always my first choice.
2. Create a scrapbook:
Copic markers are my favorite way to add a personal touch to my scrapbooks. I love to use them to write captions, draw pictures, or add embellishments to my pages. They have a wide variety of colors and they are so easy to use. I highly recommend them to anyone who wants to add a little something extra to their scrapbooks.
3. Make a card:
Cards are a great way to show someone you care, and Copic markers can help you make a truly unique and memorable card. Whether you need a birthday card, a thank you card, or a sympathy card, Copic markers can help you create a one-of-a-kind card that will help your card stand out from mass-produced stationary. With their wide range of colors and ability to blend, Copic markers are the perfect tool for creating custom cards. So next time you need a special card, reach for a set of Copic markers and let your creativity flow.
4. Decorate a notebook:
Copic markers are a great way to give your notebooks and journals a personal touch. You can draw pictures on the cover, write quotes inside, or use them to highlight important passages. I love using Copic markers to add a bit of personality to my notebooks and journals. It's a great way to make them unique and to express my creativity.
5. Design a poster:
Whether you're promoting an event or trying to get a message across, Copic markers can help you create an eye-catching poster. With so many colors to choose from, the possibilities for creating a beautiful, colorful poster are nearly endless! Here are a few tips to help you get started:
1. Decide on a color scheme. This will help you narrow down the vast array of Copic colors and choose the perfect ones for your project.
2. Experiment with blending. Copic markers blend beautifully, so don't be afraid to experiment with different color combinations.
3. Use light and dark colors. combine light and dark colors for a more dramatic effect.
4. Have fun! The best part about Copic markers is that there are no rules, so let your creativity run wild!